Hire WordPress Developer
---
Are you looking to hire WordPress developer? I can work of any requirements related to WordPress. I've years of experience in WordPress theme and plugin development.
Furthermore, I am a pro at troubleshooting glitches in any code of WordPress. In addition, I have been maintaining numerous websites and I undertake opportunities to rectify errors, add features and install plugins to the existing websites.
Services I offer for WordPress:
Probably best services for creating, customizing and integrating themes.
E-Commerce and Woo-Commerce development
Almost all payment gateway and API integration
WordPress plugin development and customization
Migration from other blogging systems to WordPress
Repair hacked WordPress website
Upgrades and maintenance of WordPress site
And most noteworthy website optimization and technical support
Why you should go for WordPress development:
First of all, content publishing is very easy.
Probably best SEO ready CMS
Ready made Plugins and themes available hence it saves development time
User friendly interface, as a result easier to learn
Active community due to large usage
Since it's open source, wide range of plugins available freely
Completely customizable and easy to manage
Less expensive development comparing to other CMSs
Regular updates to improve the performance and features
Lets start the conversation if you are in need to hire WordPress developer for your website. I don't charge anything for reviewing requirements or for providing approximate estimation. Please feel free to share your requirements here.
​Repair hacked WordPress site
It is really important to react immediately, if you had your WordPress website hacked. I've skills and experience in dealing with all kind of hacking issues. I can repair hacked WordPress site no matter what kind of hacked case it is.
Testimonials
Don't take my word for it. Hear what my clients say.
Also exists as recommendation on LinkedIn here
I've worked with Ashish for a couple years now and have enjoyed consistently great results. He's easy to work with, attentive and reliable. He brings a diverse set of web development skills to the table and has excelled at every project we've engaged him on. I highly recommend him.
David Albert

I have been looking for a great developer for a while now, and I was very happy to find Ashish. He does great work, and meets deadlines on a consistent basis. He requires very little oversight, as everything is typically done 100% correct the first time. I absolutely recommend Ashish as a developer.
Wes McDowell

Ashish is a fantastic developer and I would be happy to recommend him and his team. He's a great communicator, does quality work, always meets deadlines and is just generally a pleasure to work with. A true gem.
Nicole Heymer

Ash is awesome to work with, he makes sure he understands the project and delivers beyond expected work with precision on time delivery. Ash and his team is great to work with and I highly recommend them. Working with Ash you don't have to worry about the final product cause they also do QA before its delivered to your server. Great JOB Ash being great working with you.
Wais Asefi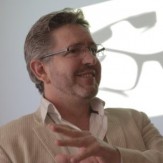 I have worked with Ashish on several projects and can confirm that he is a highly skilled WordPress developer. On top of that, his attention to detail and diligence in providing feedback on project progress is very efficient. He sticks to the deadline and he sticks to the budget. Working with Ashish is therefore a hassle free, stress free experience and a great pleasure. I recommend him without hesitation.
William Gets

Ashish is a good resource for our team. We have been working with him for the past 5 years and delivers work on time. He's always ready to go an extra mile to please our clients. Hope to continue working together!
Anna Abella

Ashish and his team were creative, responsive, and worked within our budget to create a fantastic looking website that has all the functionality we wanted. He is so talented, we feel lucky to have found him. I HIGHLY recommend him to anyone looking for a website developer.
Emily Burns

If you need a strong web or tech guy Ash and his team are the people we've used for years. We love their work, fast, efficient, current and easy for us to look after at this side.
Alan Forrest Smith